Jurassic World: Evolution
Take charge of operations on the legendary islands of the Muertes archipelago and bring the wonder, majesty and danger of dinosaurs to life. Build for Science, Entertainment or Security interests in an uncertain world where life always finds a way.
Bioengineer dinosaurs that think, feel and react intelligently to the world around them. Play with life itself to give your dinosaurs unique behaviors, traits and appearances, then contain and profit from them to fund your global search for lost dinosaur DNA.
Control the big picture with deep management tools or go hands-on to confront challenges on the ground or in the air. Expand your islands and choose your own journey in an all-new narrative featuring iconic characters from across the franchise and decades of Jurassic lore at your fingertips.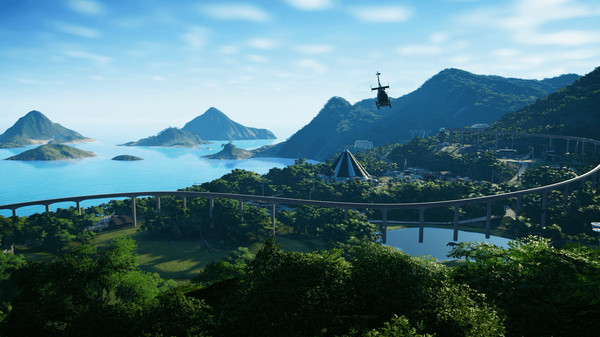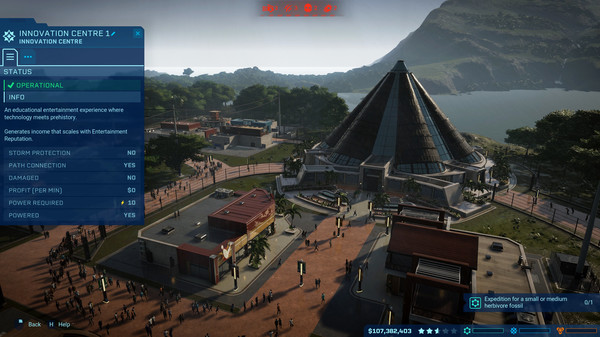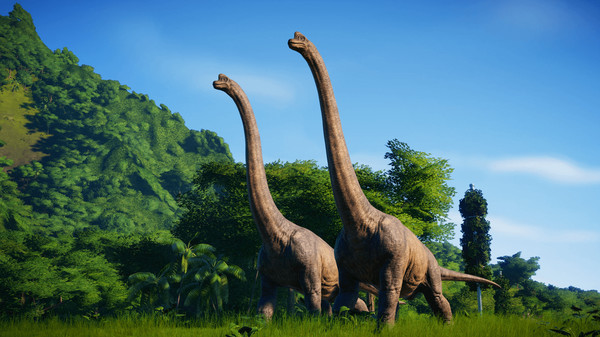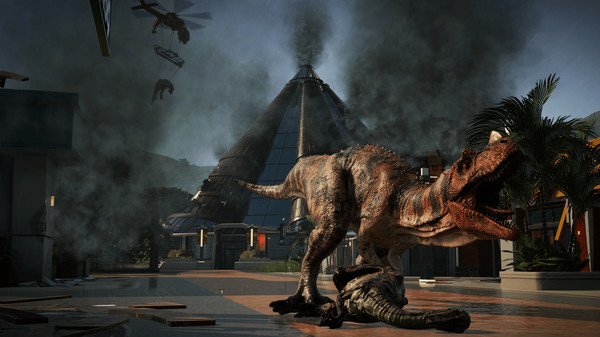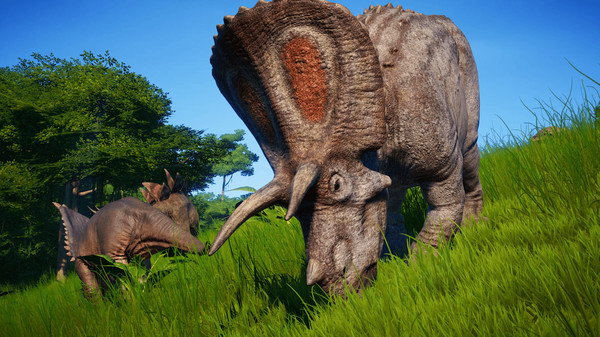 ▁ ▂ ▄ ▅ ▆ ▇ █ ᏒᎬᏢᎪᏟᏦ fᎬᎪᏆuᏒᎬs █ ▇ ▆ ▅ ▄ ▂ ▁
- Based on Jurassic.World.Evolution-CODEX ISO release: codex-jurassic.world.evolution.iso (5,324,210,176 bytes)
- Deluxe DLC and Pre-order Content included and activated
- 100% Lossless & MD5 Perfect: all files are identical to originals after installation
- NOTHING ripped, NOTHING re-encoded
- Selective Download feature: you can skip downloading and installing of languages you don't need
- Significantly smaller archive size (compressed from 5 to 2.3~3.4 GB, depending on selected languages)
- Installation takes 3-10 minutes (depending on your system)
- After-install integrity check so you could make sure that everything installed properly
- HDD space after installation: up to 5 GB
- Use "Language Selector.exe" in game root to change the game language
- Repack uses XTool library by Razor12911
- At least 2 GB of free RAM (inc. virtual) required for installing this repack
FIX FOR GAME CRASHING WHEN SWITCHING TO FULLSCREEN MODE
Note
: Game crashing is not related to CODEX's crack, it's a game bug which is also reported by legit users who updated the game to the latest version:
https://steamcommunity.com/app/64835...0359683229091/
If you are changing the screen mode from borderless to fullscreen and having crashes make sure to follow those quick steps:

1- Choose Fullscreen Mode

2- Select the lowest resolution available then confirm changes (in my case it's 1024x768).

3- Now select the desired resolution and refresh rate then confirm changes (in my case 1920x1080, 60hz).

Make sure to select a refresh rate that's supported by your monitor, I accidentally chose 50hz and got the Out of Range error.

source u/kevinj933 @reddit
Fix Crash when launching the game
Ensure you have the most up-to-date BIOS and chipset drivers.
• These drivers will be available on the manufacturers' website.
• Download and install these updates at your leisure.
• This will improve system stability and performance.

Perform a clean reinstallation of your graphics card drivers.
For NVIDIA hardware:
• Navigate to
www.geforce.com
• Click 'Drivers'
• Fill out the information for your graphics card
• Download and run the driver installer
• Ensure you select Perform a clean installation
For AMD hardware
:
• Download and run the AMD Clean Uninstall Utility (
http://support.amd.com/en-us/kb-arti...l-Utility.aspx
)
• Navigate to
http://support.amd.com/en-us/download
• Download and run the AMD Driver Autodetect Utility
• Run the driver installation program
Scan for and eliminate file system errors.
• Right-click on your Windows Start Menu
• Select 'Command Prompt'
• Write the command sfc /scannow and press Enter
• Wait for the check to complete

Scan for and eliminate memory errors.
• Open your Windows Start Menu
• Search for Windows Memory Diagnostic
• Run this program.
• Your computer will restart and check for errors
source QA-Jack [Dev] @forums frontier
Main File
Main File - REPACK